Why do we partner with Yotpo?
DIDO is a proud partner of Yotpo, an integrated ecommerce marketing platform helping you secure lifetime customers. By providing an all-in-one hassle-free solution to ecommerce marketing needs, Yotpo allows us to give you streamlined service every time.
Behind every powerful platform are strong solutions
The building blocks to our eCommerce marketing platform are the advanced, proven solutions that enable brands to create customer advocates, engage at the right time, and motivate loyal customers.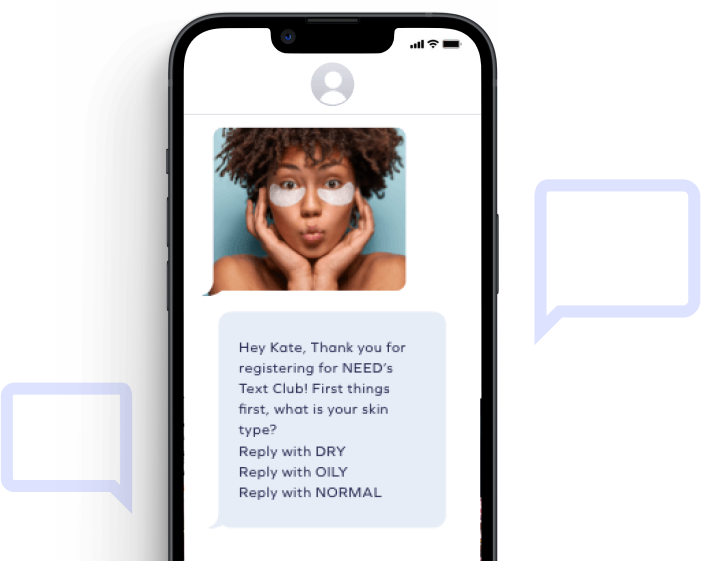 To give you the best SMS marketing experience out there, we love to leverage Yotpo's SMSBump feature. SMSBump helps us craft incredible SMS and MMS experiences for your customers, treating buyers like friends and encouraging repeat purchases.

Yotpo and DIDO allows to take advantage of two-way conversations, customized forms and on-site experiences, and a compliance-first approach. By tracking and analyzing SMSBump data, we constantly manage our performance to serve you better.
Meaningful Mobile Messaging
Subscriber Growth Tools
Performance Analytics
Meaningful Mobile Messaging
Subscriber Growth Tools
Performance Analytics

higher ROI with targeted, automated SMS flows than any other message

ROI on SMS + Loyalty flows throughout the loyalty customer lifecycle

increase in subscribers when utilizing Yotpo pop-ups

higher response rate from SMS than any other channel
At DIDO, we know how important reviews are for your brand. That's why Yotpo's review feature is an invaluable asset in our marketing repertoire. Yotpo allows us to send both email and SMS requests for reviews, accompanied by smart review prompts, custom questions, and photo and video requests.
We can customize your review widget with Yotpo, maintaining your company's brand identity and authenticity. Accompanied by in-depth insights and conversion data, Yotpo's review function helps us revolutionize your review game.
You know how the saying goes: a picture is worth a thousand words. Yotpo's visual marketing features allow us to show prospective customers what we can do, rather than just tell them. We can help you show off photos, videos, and reviews while allowing your customers to do the same.

Request an Instagram photo from a recent buyer or give customers the option to add a video to their review. With Yotpo, we can help you breathe life back into your ecommerce brand.
Enrich Your Shoppers' Experience
Homepage
Category Page
Product Page
Checkout Page
Tap Into Your Customers' Photos
Instagram Curation
Photos In Reviews
Upload
On Site
Enrich Your Shoppers' Experience
Homepage
Category Page
Product Page
Checkout Page
Retaining your ecommerce supporters can be hard, but by integrating with Yotpo we can make things a little easier. Yotpo's loyalty features enable us to customize a loyalty program for your brand, offering diverse and unique rewards and thinking outside of the box for campaigns and benefits.
What's more, we can also leverage referrals from your most loyal customers. By identifying and targeting brand advocates with a referral program, you keep your existing supporters close while accessing their network in the process. Win-win!
Seamless Subscriptions


Quick Launch
Empower Subscribers
Unified Shopify
Checkout
Automated Notifications
Built for Shopify
Effortless Integration
Frictionless Checkout
User-Friendly Portal
Easy to Manage


Intuitive Management
Flexible Offerings
Advanced Analytics
Sometimes we can all be forgetful! But, with Yotpo's subscription service, we can help your customers stay on the ball and amp up those repeat orders.
This seamless subscription process empowers your customers to take orders into their own hands, with easy-to-manage subscriptions and automated notifications. We can add subscription options to your Shopify with one click, and offer 24/7 support to you and your shoppers.
Don't just take our word for how great our Yotpo integration is. Read about Yotpo's success stories and the wide range of integrations we can help you with.
Yotpo powers the world's fastest-growing brands
"Yotpo brought our website to a completely new level. It's the glue that really keeps our customers' user experience together. Brooklinen wouldn't be what it is without our customers. We need to know how our customers feel about us, so we can create better, more positive experiences."
– Jack Lorentzen, Senior Associate at Brooklinen
CVR engaging
with reviews
"We asked our customers what they would like to see, and loyalty came up [as] quite a common thread. The performance of RevRewards was better than what we modeled. Look at the lifetime revenue for the best customers within the program — £174. Members are shopping nearly four times a year."
– Sally Minto, Digital Director at Revolution Beauty