SCORE THE BEST DEALS WITH B2B LEAD GENERATION SERVICES BY DIDO
From lead generation to appointment setting, DIDO has the best software and experts for advancing your B2B sales strategy. Do you want to build a predictable and consistent pipeline? Speak with a seasoned sales specialist to get started.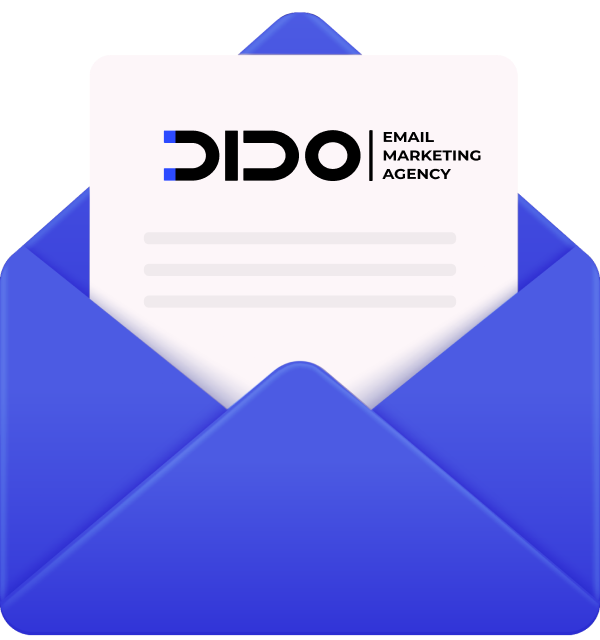 Cold email marketing has a bad reputation, but it can be an invaluable marketing tool when done the right way. Cold emails are a great way to generate leads, make targeted connections, compile valuable B2B data, and help your product or company reach a wider audience.
At DIDO, we're changing how companies view cold emails… want to join us?
Cold email is essentially the act of sending out unsolicited but targeted emails with the intention of selling a product or service. We are listed amongst the top 50 email marketing companies & recognised are recognised for our cold email services by, The Manifest, an industry leader.
Email Copy
High-quality email copy is key to success. It leads to higher open rates, click through rates and conversions.
Cold Email Outreach
Our team will create a mailing list of contacts within your target audience and strategically reach out to them.
Monitoring
Once we've launched your cold email campaign, we'll monitor it's progress and report the results to you weekly.
When done correctly, cold email really works
When implemented properly a single cold email lead generation campaign can generate leads more effectively than any other lead generation strategy.
Why lead generation is essential for your success
It doesnt matter if you just started your business or if you already have a lot of customers. Not using lead generation software means missing out on a huge opportunity for revenue growth.
According to Marketo, companies achieve 133% greater revenue when using lead generation software compared to their direct competitors who dont. Don't be one of these companies that leave money on the table
Collect leads anywhere on the web
Leave half-filled sales funnels in the past.

Find leads and full prospect profiles individually and in bulk on LinkedIn, company websites, blogs, Google search results pages, and anywhere online.

Accurate, complete, ready-to-use B2B lead data for cold outreach is just a few clicks away: search for decision-makers and companies using a variety of filters and a powerful prospecting toolset.
Our designers and copywriters provide you with uniquely crafted emails every single time.
After sending your initial cold email, we'll create multiple different follow-up emails depending on the initial response (or lack of response).
At DIDO, we understand the importance of data. That's why we help you track and report your cold email marketing campaign.
We'll help you set up an independent, unique domain that you can use to track your open and click rates.
DIDO is proud to partner and integrate with a wide range of platforms from Excel sheet to Zapier...
When you choose DIDO for your cold email marketing needs, you get access to a wide range of features that our competitors can't provide you. With support from our incredible partners like Snov.io and Reply.io, DIDO proudly provides the following services and features.
Cold emails can only be successful if they're sent, right? By choosing DIDO to help with your cold email campaigns, we'll help you develop your target email list in three ways:
Domain-Based
If there's a specific domain you're looking to reach, we can help you find the email addresses on that domain in only a few short minutes. This is especially helpful if you're looking to target multiple domains in one campaign.
Company-Based
Filter through our database to find the perfect companies to send your cold emails to. Select target companies based on industry, company size, location, or a number of other characteristics and we can get the contacts for you.
Name-Based
If you have a specific lead in mind, and you know their name or company domain, we can help you find their email. This is an incredible feature for extremely targeted cold email campaigns
There's a reason that most people don't like cold emails. Cold emails are, well, cold, and tend to be impersonal and standoffish. With DIDO, we pride ourselves on warming up cold emails just a little bit to increase the success of your campaign. Your emails will stay cold enough to maintain a wide range of applicability, but warm enough to land in the inbox, keep your sender reputation up, and increase your open rate.
DIDO's approach to cold emails is simple. We let the data drive our strategy, doing everything in our power to help you achieve your goals. We're here to help you figure out the right approach to your cold email marketing, keep you out of the spam folder, and analyze data along the way to help you constantly improve.
years of experience in marketing 7 years of experience on LinkedIn 3 years of teamwork
communications and
leads for our clients
To have a successful marketing campaign, your team and DIDO's team need to be on the same page; teamwork makes the dream work, right? To help us get there, we'll break our process down for you.

Here's how we work:
HAVE A QUESTIONS?
LET'S TALK
DIDO is proud to partner with incredible service tools like Snov.io and Reply (among many others) to help you achieve success through your cold email marketing campaigns. With our wide range of integrations, there's nothing that we can't help you achieve with email marketing.

Offers a lead generation toolbox for collecting leads from almost any online source. Create an easily manageable, segmented, clean lead base to convert into paying customers and promote your business.
Automates cold outreach across multiple channels. They're also a full cycle sales engagement platform with email finder, deliverability suite, AI assistant, CRM integrations, and analytics, you can rely on to grow from a small business to a big brand.
Roman Hotsiak
CEO & Founder
Julia Khomyn
Account Manager
Anna Kolchevska
Head Designer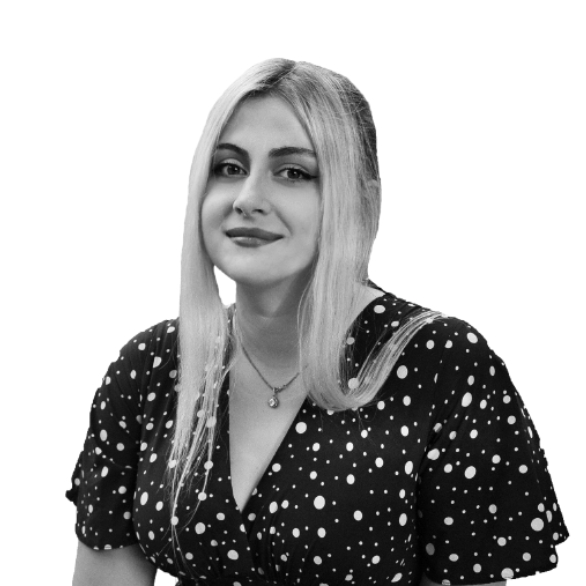 Iryna Kushniruk
Cold Email Expert
Volodymyr Moskal
Email Specialist
MELISSA MERTSIS
Copywriter
Julia Khomyn
ACCOUNT MANAGER
brian host
MARKETING STRATEGIST
FRANCES MILAM
EMAIL COPYWRITER
DAVID MYERS
WEB DEVELOPER
"Many thanks to the Linked Promo team for their professionalism! We are very pleased with the organization of work and the results. Communication within the project is very prompt and clear, all processes are built and adjusted. Special thanks for the interim and monthly reports, it always helps to respond quickly and change the strategy if necessary. We sincerely hope that we have only a small pause in cooperation so far. We look forward to reopening as soon as possible!"
– Sergey Butor, Co-owner & COO
"I am very satisfied with the Linked Promo team and happy to write a review. I really liked the built communication, the preparatory stage of launching the campaign and the work process itself. Tariffs are flexible, daily availability of specialists and professionalism. The agreed goals at the start were all achieved. We left only the best impressions."
– David Ovakimyan, Owner and CEO
No Revenue Share. Transparent Pricing.
Looking to get started with DIDO Agency for cold email marketing?
We've got three incredible packages to choose from, and we're happy to hop on a call to chat about your options.
1000 Sending Messages by Email

1 Custom Domain (+ Hosting)

Correspondence via corporate mail of a client with CRM

Integration with platforms

Migrating / Cleaning Lists
5000 Sending Messages by Email

5 Custom Domain (+ Hosting)

Correspondence via corporate mail of a client with CRM

Integration with platforms

Migrating / Cleaning Lists
10000 Sending Messages by Email

10 Custom Domain (+ Hosting)

Correspondence via corporate mail of a client with CRM

Integration with platforms

Migrating / Cleaning Lists
What's the difference between cold email marketing and regular email marketing?
 
The difference between the two is easy! Email marketing is outreach to people you already know (as in people who already subscribed to your list, bought from your brand, etc.). Cold email marketing is outreach to people you want to know.
How do you make sure our cold emails don't get marked as spam?
Good question! We have a clear strategy to keep your cold emails out of the spam folder. We only share messaging that is relevant (and interesting!) to your prospects, we make sure your domain is set up and warmed up, and we keep your mailing list clean and tidy.
Are you sure cold emailing is compliant with data privacy laws?
We make sure that our cold emailing is 100% compliant with all applicable privacy laws. We always include an opt-out link with your business address, we never email people who opted out of communications, and we ensure your messaging is always professional and relevant.
What other services do you offer?
DIDO offers full email marketing services as well as cold email services. Check out some of our other services here.
SILVER
1.000 EMAILS / MONTH
1000 Sending Messages by Email

1 Custom Domain (+ Hosting)

Sending Offers from corporate email

Integration with platforms

Migrating / Cleaning Lists
GOLD
5.000 EMAILS / MONTH
5000 Sending Messages by Email

5 Custom Domain (+ Hosting)

Sending Offers from corporate email

Integration with platforms

Migrating / Cleaning Lists
PLATINUM
10.000 EMAILS / MONTH
10000 Sending Messages by Email

10 Custom Domain (+ Hosting)

Sending Offers from corporate email

Integration with platforms

Migrating / Cleaning Lists
ENTERPRISE
????? EMAILS / MONTH
????? Sending Messages by Email

?? Custom Domain (+ Hosting)

Sending Offers from corporate email

Integration with platforms

Migrating / Cleaning Lists