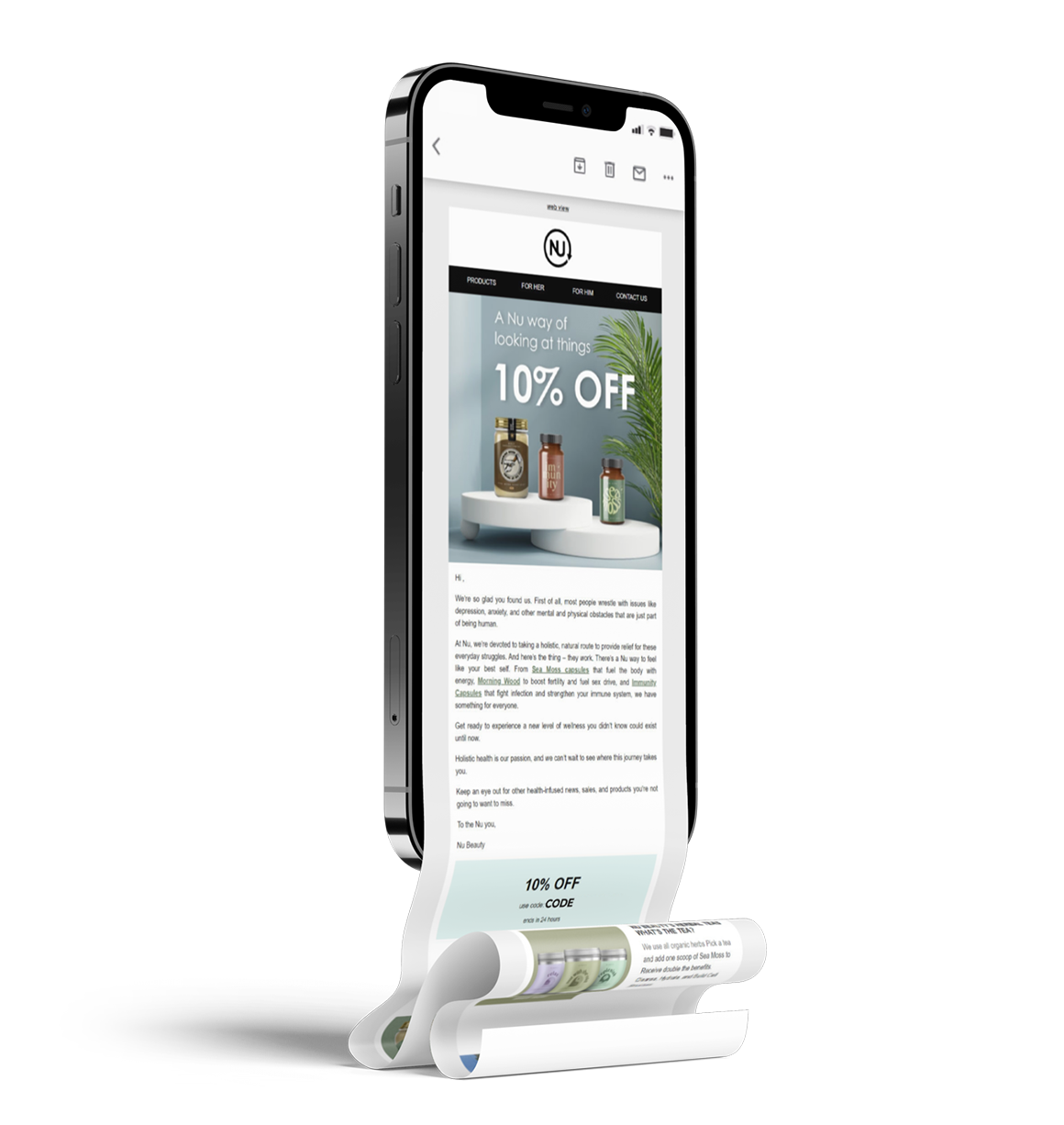 Project: NU BEAUTY
Subject Line: Everyday Problems? Here's a Nu Solution💥
Preview Text: Welcome to your Nu Family 💚🍃
Email Content: Hi [name],
We're so glad you found us. First of all, most people wrestle with issues like depression, anxiety, and other mental and physical obstacles that are just part of being human.
At Nu, we're devoted to taking a holistic, natural route to provide relief for these everyday struggles. And here's the thing – they work. There's a Nu way to feel like your best self. From Sea Moss capsules that fuel the body with energy, Morning Wood to boost fertility and fuel sex drive, and Immunity Capsules that fight infection and strengthen your immune system, we have something for everyone.
Get ready to experience a new level of wellness you didn't know could exist until now.
Holistic health is our passion, and we can't wait to see where this journey takes you.
Keep an eye out for other health-infused news, sales, and products you're not going to want to miss.
CTA: USE DISCOUNT